DE&I SERVICES 
Even if we don't want to admit it, each of us have biases! Yet we are all challenged to go beyond simply being aware and to be proactive in how we manage them with our thoughts, our words, and our actions. Progress goes well beyond awareness and Diversity & Inclusion Training; it's about actions, policies, practices, and results. Statements with no actions to support will be called out. That's where HR Consulting Solutions excels.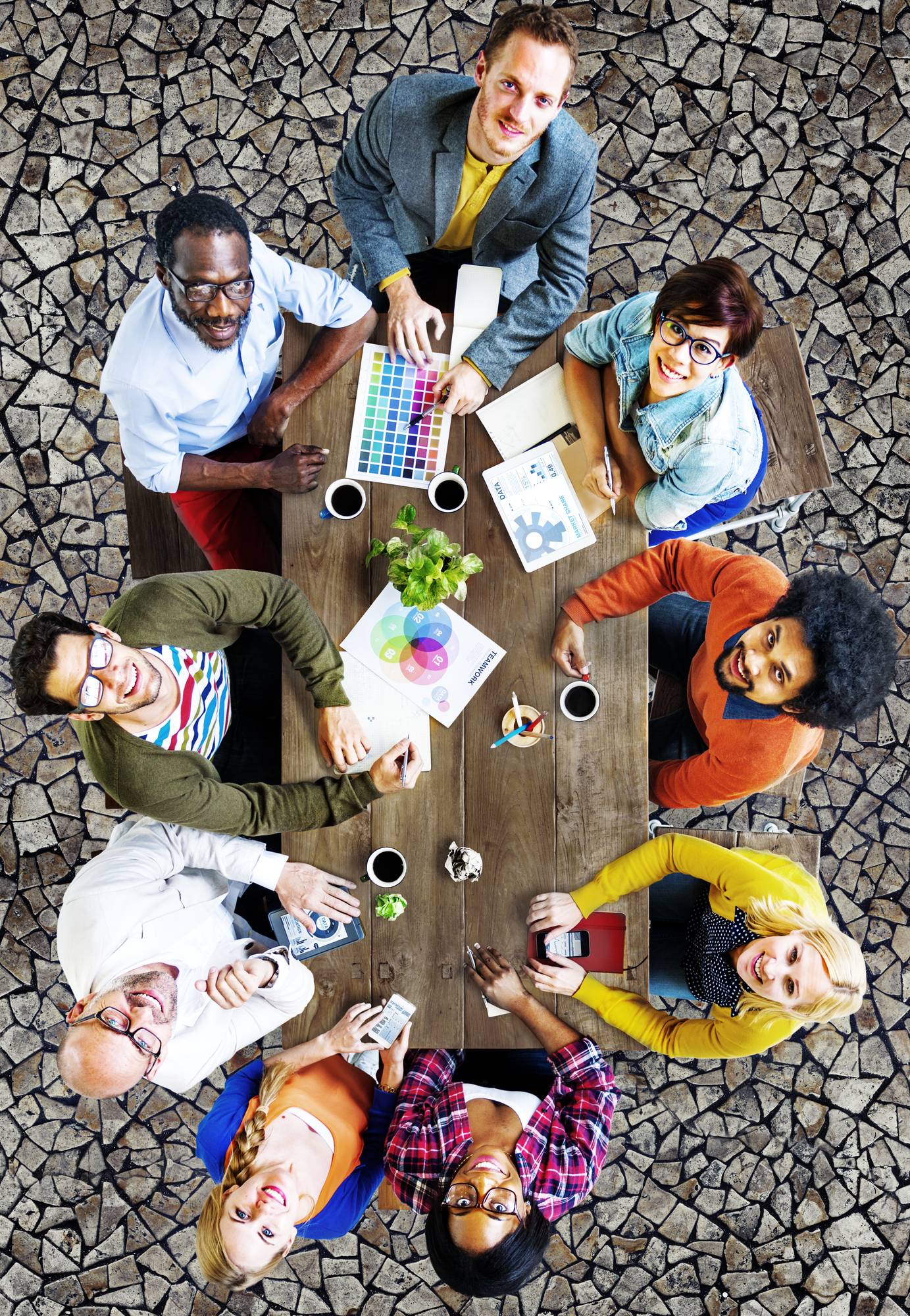 The Benefits of DE&I in the Workforce
The case for diversity, equity and inclusion in the workforce is stronger than ever, as more and more companies are seeing how the positive effects of diversity influence market success and build employee and customer satisfaction. DE&I can drive real progress in your workplace, with benefits like: 
Bigger talent pool: Organizations committed to DE&I recruit top talent. Diverse talent pools offer companies a greater selection of skills and expertise, and individuals from diverse backgrounds often bring unique perspectives and innovative ideas to the table.
Wider audience: When a company has a diverse culture, that means there's diversity of thought. By inviting and accepting more viewpoints, your company can reach a larger audience and gain a competitive edge.
Improved business performance: The Diversity Wins Study conducted by McKinsey shows that diverse workplaces outperform non-diverse competitors by 36%.
Greater customer satisfaction: Many organizations now require their business partners to meet certain levels of diversity, including hiring diverse workforces trained to be culturally sensitive.
Better employee retention: A diverse and inclusive environment can increase employee retention. It creates a sense of belonging that helps employees feel connected and committed to your company.
Improved problem-solving: When you have a diverse team, each individual brings a different perspective to the table. Team members can build off each other's ideas more creatively and effectively when approaching problems from unique viewpoints.
HR Consulting Solutions provides services to help your organization harness the many benefits of creating a diverse workplace. Our DE&I solutions help your team challenge biases and make better decisions, empowering your business to become more productive and profitable. When you enlist our diversity consulting services, we will assess, design, and implement the right DE&I plan for your unique business needs.